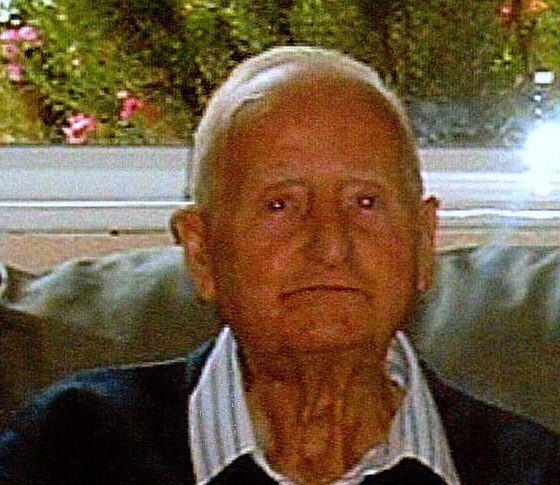 MASONIC HISTORY OF WORSHIPFUL BROTHER THOMAS JAMES DAVIS
W.Bro Tom was born on 23rd January 1927 and passed to the Grand Lodge above on 7th February 2015 aged 88 years.
W.Bro Tom was initiated into Chine Lodge 1884 on 28th October 1976 becoming Worshipful Master on 28th January 1990 having worked his way through the various officers as well as being Lodge Almoner for several years before starting to progress and was given the Rank of Past Provincial Assistant Grand Sword Bearer on 2nd July 1997.W.Bro Tom was made an honorary member of Chine Lodge on 19th December 2013.
He was a very supportive and regular attended at both Lodge of Instruction and Lodge of Improvement both in the years leading up to becoming Master and for many years after to support the junior members of the Lodge.
Tom also became a joining member of the Isle of Wight Masters Lodge 8847 in June 1989 resigning there from in December 1997.
He was exalted into the Holy Royal Arch on 8th March 1978 and progressed up to a Sojourner before standing aside and resigning on the 24th August 1983.
W.Bro Tom was advanced into the Mark in Sir Arthur Holbrook Lodge of Mark Master Masons and served the Lodge as Worshipful Master before joining William Hickman Lodge of Mark Master to reduce travelling.
 He was also Worshipful Commander of the Sandown Bay Lodge of Royal Ark Mariners.
In latter years as his health failed W.Bro Tom stopped attending Masonic meetings and resigned from all but his Craft Lodge.
He always enjoyed his Freemasonry and the friendship of many Brethren who he met over the years in the various degrees and non more so than the many meetings we shared together as Father and Son and Brothers together
A true Brother and Friend