W. Bro. Bill Hamley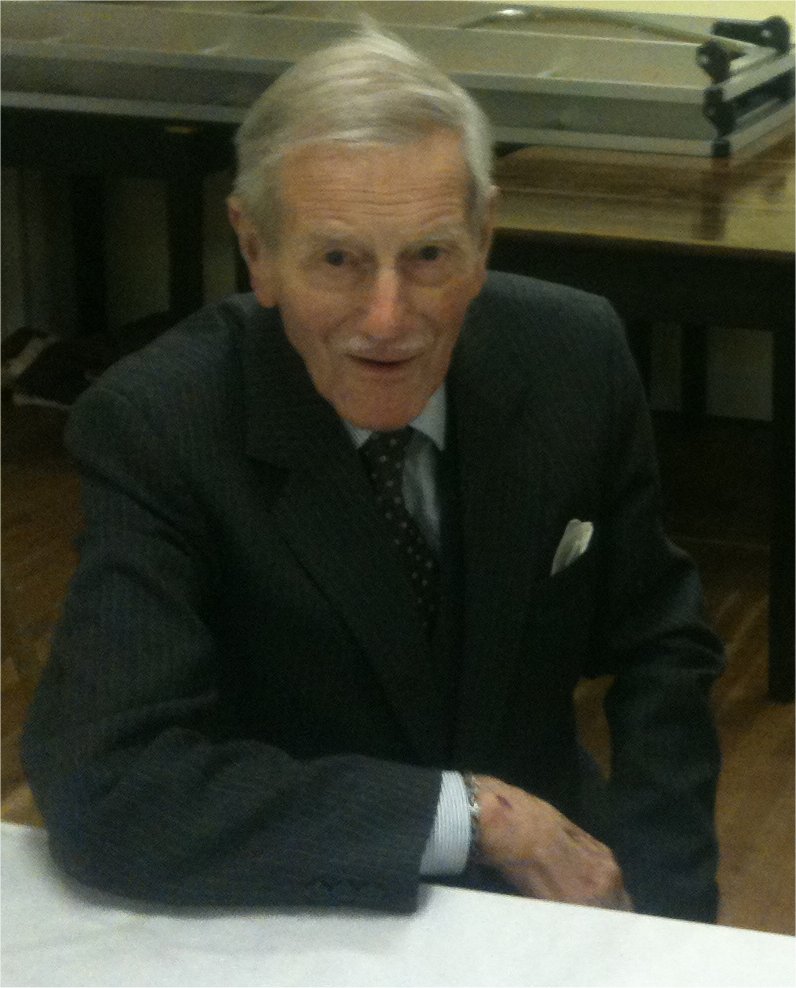 1923 to August 2014 (Exact date to be updated)
Always known as Bill he was born in Southgate, Middlesex in 1923 to Kenneth and Minnie, the eldest of two. He grew up in Winchmore Hill and went to school nearby. As a boy he developed a lifelong passion for steam railways, together with an interest in a small north London football club called Tottenham Hotspur.
As a late teenager he was called up and joined the Leicestershire Yeomanry, which later formed part of the Guards Armoured Division. He crossed the Channel not long after D-Day as commander of a Sherman tank and fought through Normandy, the Ardennes onto Naijmegen and then across the Rhine. It was during this time that whilst digging-in he was shot, fortunately not seriously, and soon returned to duty. He was demobilised in 1947 with the rank of QMS.
His working life was spent with Ferguson Radio and Thorn Electrical in Enfield and then Philips Electronics in Canvey Island, retiring there as Purchasing Manager, having traveled around the UK and Scandinavia in that capacity.
He married first in 1953, regrettably that did not last but it produced his only daughter, Claire with whom he was reunited some ten years ago. He subsequently married Sarah, and they moved from Enfield to Thundersley when Bill went to work for Philips. They had often holidayed in the Isle of Wight and took the opportunity on retirement to move to Brighstone. Sadly Sarah died in 1996 after some thirty years of happy marriage.
Bill was always an active man and needed to be busy. On moving to Brighstone he became Secretary of the Reading Room and, with Sarah's help, Treasurer of the West Wight Branch of the RNLI. He also found a part-time job at the RSYC which he continued with until he was 80.
In leisure he never lost his love of railways or his interest in the army, particularly the Brigade of Guards. He was an enthusiastic ballroom dancer in his youth and enjoyed over 50 years in Freemasonry, being a WM of two Lodges and, following Sarah's passing joined several other orders on the island.
(Supplied by Vaughan Mabbett)
Former Member of
Albany Lodge
Ernest Moss Lodge
St Boniface Rose Croix
more??